Christmas is the time for going home, no matter how far it is. Do you find yourself searching for perfect Christmas gifts for all ages? Going back home with thoughtful gifts for all family is on everyone's mind. Here are 10 ideas for every budget.
Syma Helicopter ($19.99)
Nothing is cuter than a kid's excitement while opening gifts on Christmas Day. After they open this gift, they can't wait even a minute to fly the Syma helicopter. Also, dads that are kids at heart will be happy to try it with kids.
https://www.amazon.com/Syma-S107G-Channel-Helicopter-Gyro/dp/B00F4WMAI4
Homesick Candles ($29.95)
These candles smell like pleasant scents from different states. Homesick candles will make your family remember all of the memories of your home state.
https://homesickcandles.com/products/southern-california-candle
Vivoo ($24.90)
Do you care about your loved one's wellness all the time? Here is a special gift for them. Vivoo is a personalized wellness application that gives you nutrition and lifestyle advice based on your urine. Sounds crazy, right? Use holiday code "LOVE50" to get 50% off and start sharing the love today!
https://vivoo.io/#get-your-vivoo
ThinkGeek Executive Knight Pen Holder ($30)
There must be someone who loves writing in your family. Support their hobby and sharpen up their writing with a devoted knight! This pen holder is the perfect choice as a gift for the family member who uses a pen frequently.
https://www.amazon.com/ThinkGeek-Executive-Knight-Pen-Holder/dp/B00QX6SEJO 
Cards Against Humanity ($25)
Cards Against Humanity is a party game. The game is simple. Each round, one player asks a question from a black card, and everyone else answers with their funniest white card. Christmas is a time to have fun with family. Make it funnier with a game!
https://www.amazon.com/Cards-Against-Humanity-LLC-CAHUS/dp/B004S8F7QM
Personalized Wood Bottle Opener ($14)
Do you have a family member who enjoys drinking adult beverages? This personalized bottle opener is a handy and thoughtful gift.
https://www.amazon.com/Personalized-Engraved-Wood-Bottle-Opener/dp/B0784ZK7T9
Off the Beaten Path Travel Guide ($20.83)
It's the perfect time to give this book as a gift when the whole family together! Explore new destinations all around the US on Christmas!
https://www.amazon.com/Off-Beaten-Path-Interesting-Uncrowded/dp/0762107944
Bonsai Trio Kit ($28.88)
New year, new hobbies! Gardening helps with relaxation and is also a perfect choice as a new hobby.  Give your family some good times with this gift.
https://www.amazon.com/Plant-Theatre-Bonsai-Distinctive-Trees/dp/B00YSNT66Y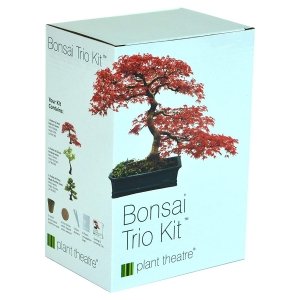 Gummy Bear Light ($29.99)
Children and adults both love these pretty sleeping lights. These lovely lights will help children to overcome their fear of darkness.
https://www.amazon.com/Gummygoods-Huggable-Gummy-Bear-Nightlight/dp/B00C1OER5W
California Delicious Starbucks Daybreak Gourmet Coffee Gift Basket 
The best smelling coffees make everyone's morning better. This basket includes a variety of coffee with different aromas. A coffee gift basket always works for coffee lovers!
https://www.amazon.com/California-Delicious-Starbucks-Daybreak-Gourmet/dp/B00D614YRU
https://vivoo-bucket-site-uploads.s3-accelerate.amazonaws.com/2020/02/homemade-christmas-gifts.jpg
1012
1800
Vivoo Nutrition Team
https://vivoo-bucket-site-uploads.s3-accelerate.amazonaws.com/2019/04/logo-sm.png
Vivoo Nutrition Team
2019-12-10 18:40:20
2019-12-11 19:51:31
10 Christmas Gifts Under $30